COLOGNE COMMENTARY ON SPACE LAW
On the 22nd of April 2015, the third volume of the Cologne Commentary on Space Law (CoCoSL) was presented to the public on the occasion of the fifty-fourth session of the Legal Subcommittee of the United Nations Committee on the Peaceful Uses of Outer Space. Thereby the CoCoSL Project, launched in 2007, has been sucesfully completed.

2007 marked the anniversaries of fifty years of space flight and forty years of international outer space legislation. Both anniversaries reflect the crucial role of space law-making in the exponential growth of the scope of space activities, and highlight the existence of a large body of international space legislation, which in more recent times has been complemented by national space laws.


Despite the unmistakable and growing importance of space law, at present however, there was, unil now, no complete annotation on the written norms of space law. The Cologne Commentary on Space Law (CoCoSL) closes this lacuna through an analysis and annotation of the existing body of space law.

Reflecting the international and interdisciplinary diversity of space law, CoCoSL comprises contributions from a broad international expert authorship. Distinguished and highly qualified authors conduct a profound and evaluative inquiry into the theoretical, methodological and practical aspects of space legislation and space lawmaking. The project also provides an input to the further development of space law in international organisations and fora.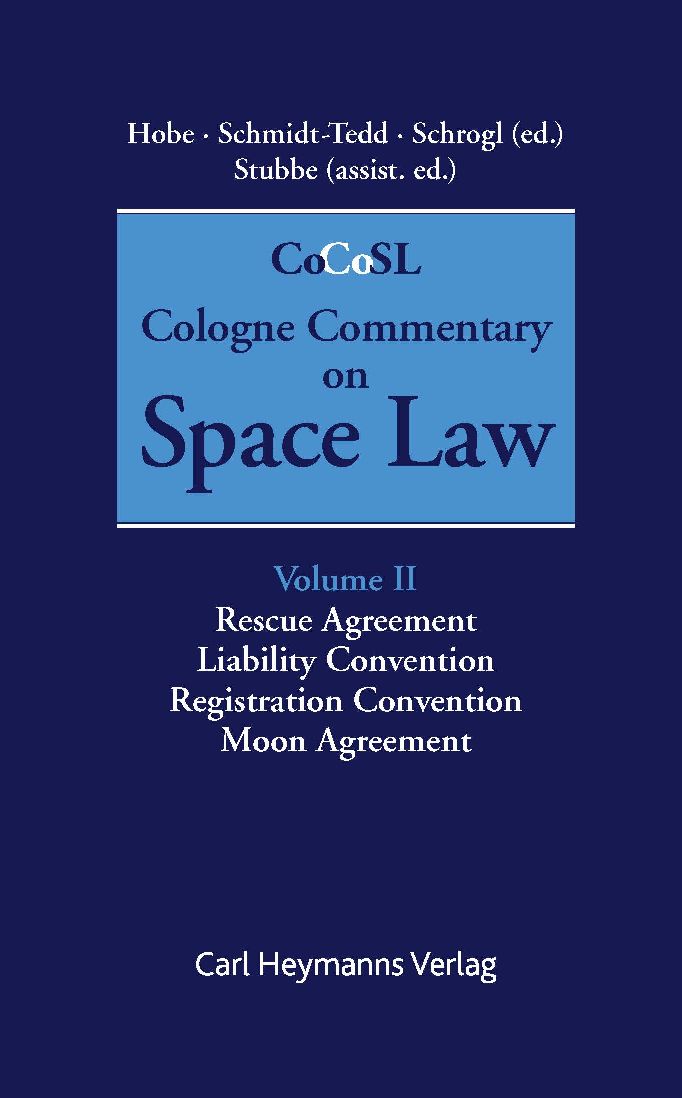 The order form for all three Volumes of CoCoSL can be accessed here.